Insurance Defense Surveillance Investigation: Plaintiff Settles For Fraction Of Demand E-Newsletter Article
In the Spring of 2018, a law firm client retained Texas Investigative Network, Inc. to conduct covert surveillance of a plaintiff (Subject) in  a personal injury lawsuit.  The Subject was demanding payment in excess of $10,000,000 due to an auto accident that allegedly resulted in traumatic brain and physical injuries.  The Subject alleged that she would require extensive medical care over the course of her lifetime. Our client needed to know the truth in connection with the Subject's allegations, specifically her current physical capabilities, any employment limitations she may have, and/or if she demonstrates any restrictions while carrying out daily, routine activities.
Within the first week of surveillance, TIN Investigators observed our Subject driving a vehicle, waitressing tables, exercising in a gym, shopping, and attending social gatherings with friends. TIN Investigators also closely monitored the Subject's social media accounts.  TIN identified numerous posts which provided insight into social activities being planned by the Subject, and her general state of mind as well.  One post even included a video the Subject had taken of herself while operating a vehicle.  Another post was discovered in which our Subject stated, "Mannnnn this Saturday is gonna be maddddddd dope.  I'm readiiii".  Due to our findings from previous days of surveillance and considering additional tidbits of information provided through social media research, our client authorized additional days of surveillance with a concentration on the upcoming weekend.
The additional days allowed TIN Investigators to obtain discreet surveillance video of our Subject loading and unloading rental furniture, setting up decorations for an outdoor wedding, attending this wedding, and dancing with friends at this same wedding.
Insurance Defense Surveillance Investigation Results
TIN's multi-faceted approach to conducting personal injury investigations provided certain clues, insights and eventually relevant activities that brought clarity to a "day in the life" for our Subject.  After presenting our client with discreetly obtained surveillance video and a comprehensive social media report, it was very gratifying to hear how this case actually settled.  Our client spent less than .05% of the original demand to achieve a remarkable settlement of $ 1,000,000.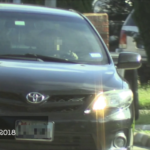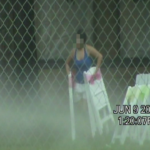 ---

About the Author:
Bill Pellerin is the founder and President of Texas Investigative Network, Inc., a Texas Corporation founded in 1994. The company employs licensed investigators in Austin, Corpus Christi, Dallas, El Paso, Fort Worth, Houston, Lubbock, McAllen and San Antonio, Texas, and conducts investigations for several major Texas corporations, law firms, insurance companies, and financial institutions. Learn more