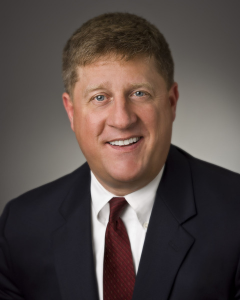 Bill Pellerin
President
bpellerin@texasinvestigators.com
Bill Pellerin is the founder and President of Texas Investigative Network, Inc., a Texas Corporation founded in 1994. The company employs licensed investigators in Austin, Corpus Christi, Dallas, El Paso, Fort Worth, Houston, Lubbock, McAllen and San Antonio, Texas, and conducts investigations for several major Texas corporations, law firms, insurance companies and financial institutions.
Bill also maintains a global network of highly capable, trusted professionals who are aligned with T.I.N. to conduct investigations of matters involving Corporate Theft, Embezzlement, Intellectual Property Violations, Copyright/Trademark Infringements, Commercial Litigation, Electronic Countermeasures, Computer Forensics, Cybercrimes, Financial Account Research, Insurance Claims/Fraud, Mobile/Stationary Video Surveillance, Polygraph Examinations, Executive Protection and Research/Due Diligence.
Read more
Licensed
Texas Department of Public Safety – Private Security Bureau (1987)
Special Designation/Credential
TCI, Texas Certified Investigator (2013)
Specialty Areas
Commercial Litigation
Corporate/White Collar Theft
Insurance Fraud
Financial Account Research
Intellectual Property matters
Covert Surveillance
Presentations:
Effective Use of Investigators in Litigation
Case Intake – Asking the Right Questions Up-Front
Why, When & How of Investigations in the Legal Profession
Associations:
Texas Association of Licensed Investigators
National Council of Investigation and Security Services
Council of International Investigators
ASIS International
Crime Stoppers of Houston
Education:
University of Houston, B.S. in Criminal Justice (1990)
University of Houston, Bachelor of General Studies (1988)
Texas A&M University; Corps of Cadets (1981 – 1985) and Varsity Football Team (1982 – 1984)
Personal/Community:
Married with 8 children
Parishioner at Annunciation Catholic Church
That Man is You Program
Coach, Youth Sports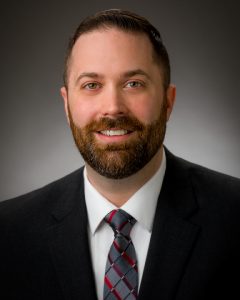 Jeff Dillender
Case Manager
jdillender@texasinvestigators.com
In 2016, Jeff Dillender joined Texas Investigative Network, Inc., as a Case Manager. Jeff has management and operational responsibilities for the work product of 25 investigators in Texas and maintains direct communication with all field investigators to ensure that all case objectives are met.
Prior to joining T.I.N., Jeff spent over ten years as a contract, covert surveillance Investigator for several national investigation agencies, including T.I.N. Jeff's assignments centered on worker's compensation claims, personal injury claims and litigation, infidelity, child custody, divorce, and subject/witness locates. Jeff has also served as a guest speaker at The University of North Texas College Private Investigator Certification Program. Jeff's extensive training, knowledge, and experience as a Private Investigator has earned him an impeccable reputation with many national insurance companies and attorneys throughout the U.S.
Read more
Jeff has spent his entire life in the greater Houston area, graduating in the National Honors Society Program from Lamar Consolidated High School in the Lamar Consolidated Independent School District, where he was a three-year letterman for the baseball team. Jeff also attended Stephen F. Austin University in Nacogdoches, TX.
Currently, Jeff conducts, manages and supports T.I.N. related matters involving Background Investigations, Corporate Theft, Commercial Litigation, Insurance Claims/Fraud, Mobile/Stationary Video Surveillance, Due Diligence, Subject Locates, and Government/Courthouse Records research.
Lexy Llewellyn

In-House Investigator
lllewellyn@texasinvestigators.com
In 2020, Lexy Llewellyn joined Texas Investigative Network, Inc. as an In-House Investigator. Prior to that, Lexy commissioned through West Virginia University's ROTC program as a Military Intelligence Officer in the United States Army Reserve. She is currently the Assistant Military Intelligence Officer with the 7-158th GSAB located in Fort Hood, TX.
Lexy's military awards and decorations include the Army Achievement Medal (2nd award), Army Good Conduct Medal, National Defense Service Medal, Global War on Terrorism Service Medal, Army Service Ribbon, Overseas Service Ribbon, Armed Forces Reserve Medal with "M" Device, Inherent Resolve Campaign Medal with Campaign Start, and Armed Forces Reserve Medal.
Lexy is from Barton, MD and attended West Virginia University in Morgantown, WV where she graduated Magna Cum Laude with a Bachelor of Arts degree in Criminology and Military Science. Lexy is a member of Phi Eta Sigma Honors Society and the Society for Collegiate Leadership and Achievement.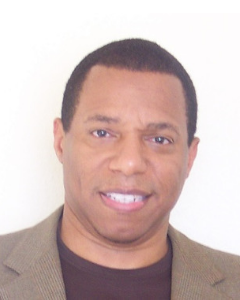 Paul Williams
Cyber Crimes & Forensics
tin.mgmt@texasinvestigators.com
Paul Williams has 44 years of breakthrough innovation in cybersecurity, cryptography, artificial intelligence, high-speed databases, software quality test engineering, software quality test engineering, electronics, communications, mechanical engineering, weapons development, and defense-related technologies.
Paul has extensive experience in conducting enterprise insider threat and economic espionage investigations, risk assessments, and remediation consulting for large commercial and government organizations. Paul is also an expert in rapidly solving complex network cyber intrusions through innovative techniques.
Read more
Paul is a national and international public speaker with over 270 speaking engagements over the past 18 years for prestigious organizations such as ACP, ASIS, IIA, ESC, ISACA, ISSA, the United States Secret Service, U.S. Department of Justice, and FBI InfraGard.
As a result of Paul's career-long efforts against computer malware, he has collected a wide assortment of hacking tools, viruses, worms, and Trojan Horses. To this day, Paul utilizes over 25,000 major computer viruses and 2,000 Trojan Horses for cybercrime investigative purposes.
Michael Sims
Personal Protection Officer
An accomplished and driven Security Specialist / Personal Protection Officer with 20 plus years of proven success in developing, implementing, and managing short, and long-term U.S. and International security operations within UHNW private/corporate sectors, politically sensitive environments, and culturally diverse climates.
Extensive real-world experience in protective services, physical security, officer training, and operational readiness.
Read more
Professional Experience
Security Contractor | Global Executive Protection CONUS/OCONUS June 2004 – Current
PSD Team Lead | Operational Planning
Security Contractor | Faith Bible Church The Woodlands, TX February 2015 – Current
Security Advisor | Operational Planning
Security Contractor | Client Confidential-Nigeria September 2017 – Current
Corporate Security Advisor | Military Liaison
Security Contractor | UHNW Client CONUS/OCONUS March 2009 – September 2013
PSD Team Lead | Security Operations
Security Contractor | President Pervez Musharraf CONUS/OCONUS March 2010 – October 2012
PSD Team Lead | Security Operations
Security Contractor | HNW Client Confidential CONUS/OCONUS November 2011 – January 2013
PSD Team Lead | Security Operations
Security Contractor | Federal Probation Compliance Team CONUS February 2015 – March 2016
PSD Team Member
Licenses & Certifications
TxDPS Personal Protection Officer Texas Department of Public Safety-PSB
TxDPS Security Consultant Texas Department of Public Safety-PSB
TxDPS Commissioned Security Officer Texas Department of Public Safety-PSB
OGUK Medical Certificate Kelsey-Seybold Clinic
U.S. Passport | Yellow Card-Vaccinations Current
Ask an Investigator
Tell us more about your situation